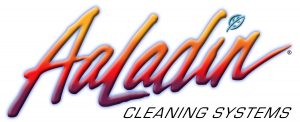 Aaladin Water Heaters
600 Series Water Heaters
The AaLadin Cleaning Systems 600 Series Water Heaters are industrial strength heaters.
The 600 Series has a High Efficiency Schedule 80 Coil, Fuel Efficient Combustion Chamber and a Cad Cell Flame Sensor. A Waterproof Ignition Transformer adds to safety and a heavy duty Tubular Steel Frame is going to keep this water heater in place on stationary models.
For efficiency, safety, and quality, there's no better water heater than the AaLadin Water Heater 600 Series.
Features Include:
Fuel Efficient Combustion Chamber
Water-Proof Ignition Transformer
Cad Cell Flame Censor(Models655 & 665)
Electronic Ignition(Models 650 & 660)
Stainless Steel (Models 650,655,665)
Heavy Duty Tubular Steel Frame(Stationary Models)
Heavy Duty Legs(Stationary Models)
Pneumatic Tires(Portable Models)
Powder Coated Paint
50′ Wire Braid High Pressure Hose(Model 610)
Adjustable Temp Control(Model 610)