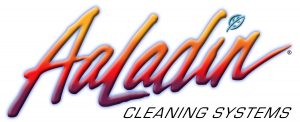 Aaladin Oil Fired, Electric
12 Series: ED, ES, & EL Models
The 12 Series models are economically priced and loaded with several standard features. With an Exclusive Combustion Chamber Insulation System, pressure ratings from 300 PSI to 3,000 PSI, and Flow Output from 2 GPM to 4 GPM. The 12 Series has little competition in its price range. Use with a drop-in arm hose reel. Don't forget the detergent or degreaser.
13-14 Series: SS, SL, & SC Models
AaLadin has created the 13-14 Series Portable Pressure Washer the most advanced portable product available in the industry. For a job requiring high pressure, steam, or a combination of both, these portable pressure washers are designed to go wherever duty calls. Available on this series is a Clutch Drive Pump System. The Clutch Pump Drive System completely reduces premature pump wear due to bypass overheating and operator error by disengaging the pump upon release of the trigger. This Series also features the most maneuverable and dependable design available today with the 360 degrees, is swivel front wheels. A unique insulation system engineered for greater efficiency and easier serviceability makes the 13 and 14 Series unique. With a custom molded, corrosion proof polyethylene fuel tank, ceramic plunger belt-driven pump, and an exclusive panel of diagnostic lights and ground fault protection, these series are seated in a class of their own. Use with a hose reel. Don't forget the detergent or degreaser.